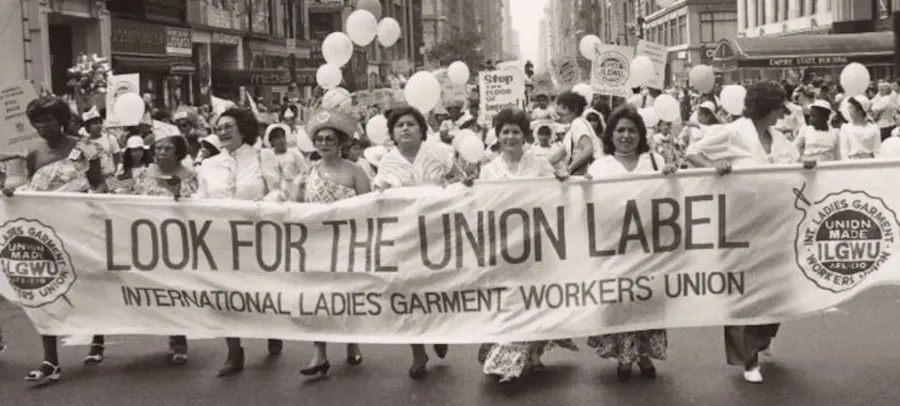 You may have heard of "union bugs" or "union labels." They can be found on packaging for a wide range of American-made, union produced commercial goods, from breakfast cereals to baked goods and beers, glassware to cookware, and cars to home appliances.
Union marks, labels, or "bugs" are distinctive emblems that show that a product is produced by union workers. Looking for the union label is looking to support good, union jobs and workers' rights.
If you've seen a union label, it's most likely on a printed product, often for a political campaign or pro-union public official. Pro-union candidates use union printers to show that they stand with working people. 
Union bugs for printed goods should come from the International Union of Painters and Allied Trades (IUPAT), the Graphic Communications Conference of the International Brotherhood of Teamsters (GCC/IBT), or the Communications Workers of America (CWA). Printed products will also often be printed under the "Allied Label" from the Allied Printing Trades Council, which includes GCC/IBT and CWA. When in doubt, ask vendors for additional information, and ensure that they are authorized to use a union label. 
You can find a list of printers authorized to use the Allied Label here.
Why Use Union Printers
Using union printers signals a commitment to good, union jobs that pay livable wages. Supporting union work is supporting working people and better working standards for everyone. Not only are union print workers better compensated, union workers take pride in quality work, and unions support and provide training for union workers. When you buy union, you buy better quality printed goods for your campaign. 
The AFL-CIO, its affiliates, and union members look for the union label as a litmus test for our support. By supporting union printing jobs, candidates tell us they stand with working people and their unions. Seven Mountains Central Labor Council, AFL-CIO expects all candidates seeking our support to use union printers, preferably based in Pennsylvania, for all of their printing needs, and will consider use of union print shops in issuing endorsements.
When To Use Union Printers
If you're ordering printed goods like literature, yard signs, letterhead, banners, and buttons from a commercial printer, whether a large or small order, it should be a union printer. Campaigns should kindly return or decline donations of non-union commercially printed goods.
Products printed and produced in-house (e.g., on an office or home printer) by a candidate or campaign should include a small disclaimer along the lines of "Produced in-house" or "Printed in-house." We encourage candidates to only utilize in-house production for very small jobs (like canvassing turf packets) or in emergencies, and to instead seek union commercial printers.
If your campaign is seeking printed or embroidered apparel like t-shirts, polos, or vests, make sure that the apparel is union-produced as well. Common brands that produce some union products include Bayside, Royal, Windjammer, and American Roots. Reputable union sources for printed and embroidered apparel will work with you to ensure the apparel is union-sourced.
When In Doubt, Ask
If you have questions about appropriate sourcing of union printed goods, disclaimers, or other campaign purchases: ask. You can contact us through our Facebook, Twitter, or at president@sevenmountainslabor.org.